How I started making games #1
Hello, thank you for visiting our blog!
My name is Ryu Okubo. I live in Japan and work as an artist. Recently, I've started a game studio called CREATOR GOOSY with my friends, and we're starting to produce mobile games. In this note, I'm going to talk about how I came to create games after having made paintings and animations all my life, also update on the game production that is going on in real time.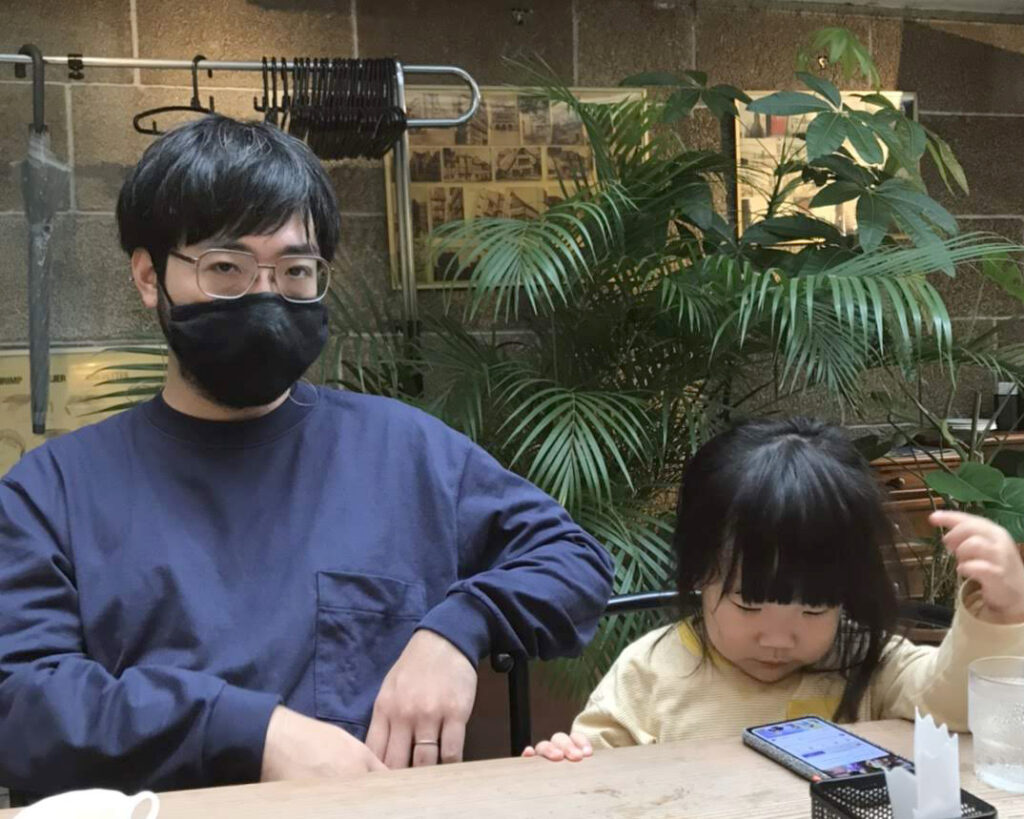 ・Start as an artist

Before I talk about games, I'd like to start introducing my personal activities to date. People call me an artist, illustrator, animator, filmmaker, and so on. I've tried my hand at music videos, cover art for vinyls, books, magazines, advertisements, and anything else in which I could make use of my art. If you search for "Ryu Okubo" on google or youtube, you should be able to check out most of my work. Among them, this music video is the one that started my career.


Back then, I was a student at an art college studying design, while playing in a band with my friends, and going out to live concerts and clubs, just like any other culture savvy student.

More than 10 years ago, there was a platform where you could upload your videos and tag it to link other related videos. And I tagged one of my videos with the name of my favorite musician. In my defense, I didn't have any intentions to benefit from doing so, I was just longing to see my videos alongside those of my favorite musicians.
Miraculously, my wish came true. I was only 20 when I received an offer from PUNPEE, a member of the group "PSG," to make his music video which eventually became my first job. It took me more than a year to complete the project, and I was already 22 by the time it was released. However, considering how it led to where I am, it was worth it.

Since then, working on a few animated music videos led to more work, and before I knew it, animators had become my public image (although I've also done a lot of illustration work). The more I got offers to work on animations, the more I got to learn techniques of animation and its context. That's how the sequential technique has become the axis of my thought process.

・Develop the animation

While I fully enjoyed making short works such as music videos with experimental animations, I have always been thinking about the possibility of using these animations (or sequential expressions derived from them) in other media.
Although it is not widely known, sequential art is a general term for the art forms that use images deployed in a specific order".

Reference sites
https://en.wikipedia.org/wiki/Sequential_art
https://ceena.hatenablog.com/entry/20060827/1156675999

This includes movies, comics, religious paintings, however its "continuity" aspect is not often talked about. I always wanted to create something that is more focused on "continuity". Followings are those I had in mind.


Using sequential techniques on paintings
Manga, and cartoons which derived from them
Games that utilize animation


To start with, painting is actually something I've been practicing little by little for the past five years, which is becoming my life's work. In 2016, I made works that incorporated parapara-manga (flip-book) into my paintings, and I'm currently working on something with multiple motifs being transformed on a single canvas.
I had also been drawing Manga for personal publication until a few years ago, but I just couldn't find the right balance between the expression I envisioned and the context of the manga, so I put it on hold for now. However, I have a lot to learn from manga expression as it is the most important aspect of sequential art, and I am still very much inspired by it.
Last but not least, having devoted all my childhood to playing games, I wanted to give forms to my roots by creating my own games. More than anything, the relationship between games and animation is so close that I always thought there was room for me to get involved in the game creation. However, until a few years ago, I had no idea on how to make a game or how to sell it as software. Then, two things happened that encouraged me to start making games.


Continued to #2